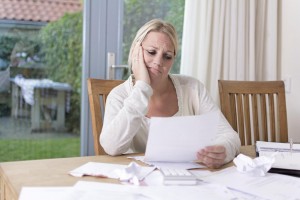 Credit scores are often mysterious, and sometimes terrifying entities. Few people have any real idea of how they are generated, much less how to manipulate them in their favor. What they do know is that a credit score can be the difference between securing a loan to purchase the home of their dreams, and continuing to live in their parents' basement. It's bad enough when your credit score is low because of something you did. But what happens when it's something that wasn't even your fault? What if there are errors on your credit reports that are bringing down your score? Fortunately for future victims of credit report errors, the CFPB has offered some tips on how to correct them.
http://www.consumerfinance.gov/askcfpb/314/how-do-i-dispute-an-error-on-my-credit-report.html
The post How to Dispute an Error on Your Credit Report appeared first on WFG National Title Insurance Company.