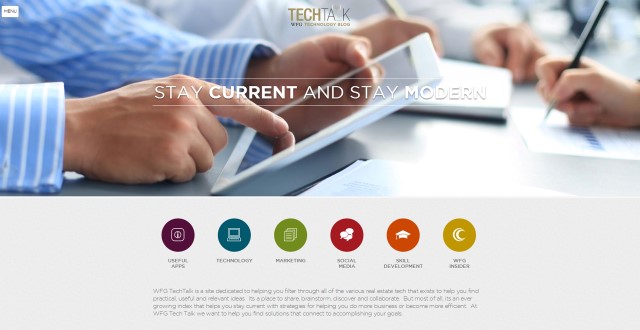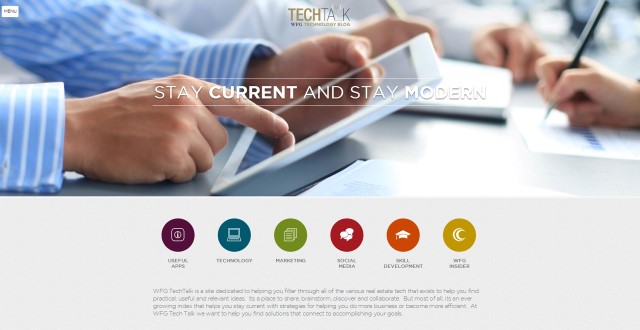 WFG talks technology! Technology is the starting point for many conversations with WFG agents about how to streamline their operations and expand their business. And it has become the basis of a new Web site – "TECHTALK" ─ providing information about technologies and technology strategies for real estate professionals.
Although aimed primarily at real estate brokers, the site contains information and ideas title agents can use directly in their businesses and indirectly, as a marketing tool to leverage relationships with the real estate professionals, who are an essential part of their business network.
"The best way to establish new relationships with brokers or to strengthen existing relationships is to suggest ideas the brokers can use to solve problems or expand their business," Justin Tucker, WFG's vice president of marketing, sales, and technology, said.
TECHTALK is filled with these ideas. The site is updated regularly with information that will keep brokers and title agents up-to-date with new technologies and help them filter through the avalanche of technology information to identify the tools and strategies most relevant and most useful to them.
Key areas of the site cover technology news, marketing, social media, and technology skills. Visitors will find theories here, but they'll also find practical advice, delivered through tutorials, webinars and Q&A's, to help them integrate the theories into their business.
"The site is designed to encourage title agents and real estate professionals to share, brainstorm, discover and collaborate," Tucker emphasized. "We want to connect agents and brokers with the solutions that can help them accomplish their goals."
This link (http://wfgtechtalk.com/) will take you to the site. No passwords or secret handshakes required. It's open to all.